What's New in CU (and Beyond) | The Oberheim Park proposal fits perfectly into Monticello's plan | Parks-Leisure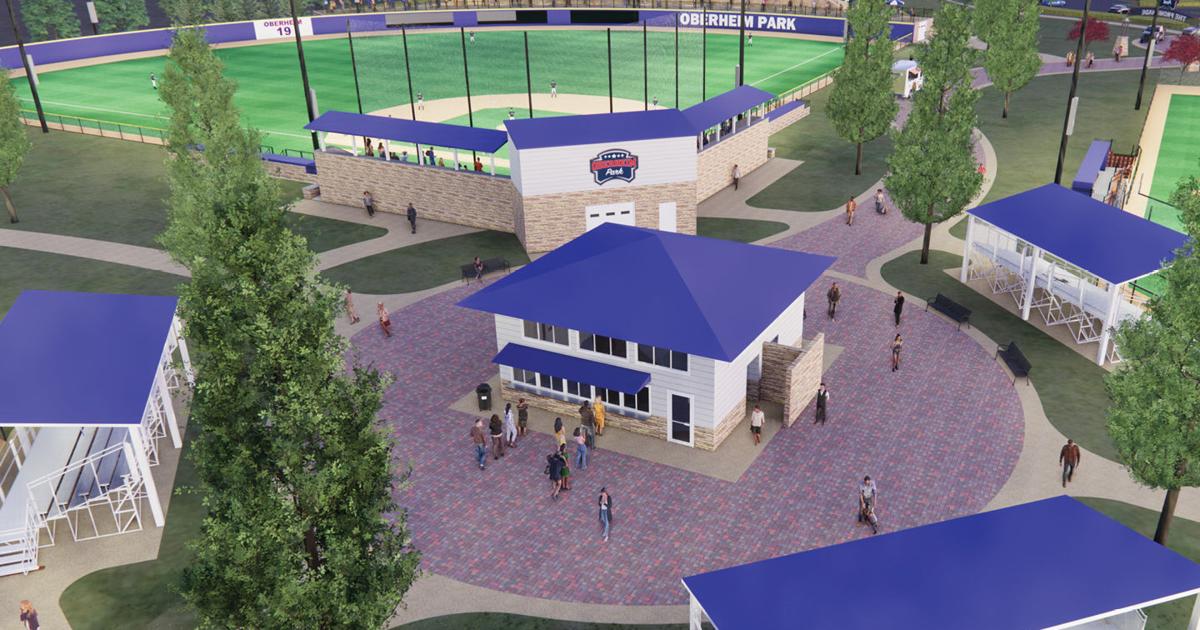 MONTICELLO — The vision for a 30-acre park to be developed in Monticello and named after a deceased police officer includes several ball diamonds, walking paths and a concession stand.
The Farnsworth Group has released a preliminary rendering of the proposed complex, which is expected to be completed by spring 2025. Ground is expected to be broken in spring 2023.
Monticello Town Administrator Terry Summers said the renders "capture all identified programming needs of the Monticello Parks and Recreation Department" and that the Farnsworth Group "greatly exceeded our expectations".
which included the recognized needs of the community based on various community outreach efforts over the years as well as the report of findings presented by the Oberhiem Park Development Committee to Mayor (Larry) Stoner and City Council last year . The Farnsworth Group, when asked if they would be able to create a new vision for Oberheim Park, graciously offered their valuable time and expertise. Farnsworth Group far exceeded our expectations.
The park is built in honor of deceased Champaign police officer Christopher Oberheim, who was killed in the line of duty last May while responding to a domestic disturbance call. In July, Monticello City Council pledged $500,000 to build Oberheim Park on Green Apple Lane near the library.
Oberheim had a passion for softball, and his family committed to hosting tournaments at the site once the project was completed.
"It's a project that Chris would be really excited about," said his widow, Amber Oberheim. "It's an opportunity for our family to give back to this community that has given us so much.
A rendering has been published. Others will be made public soon on the Oberheim Park Facebook page. Still, it's a work in progress, Summers said.
"There are a few identified needs that could not be met based on the acres of land available," he said. "Even with the generous and significant property donation provided by the Allerton Park Library District, we simply did not have enough space to incorporate some desired features such as the number of pickleball courts, tennis courts , basketball courts and possible T-ball courts."
Jeff Martin, director of landscape architect at Farnsworth, said those working on the design of the project drew inspiration from proponents of the project and fit in well with previous projects.
"It's truly inspiring and fits right in with Monticello's conscious commitment to dedicating its parks to truly special people," Martin said. "Nick's Park downtown is dedicated to a young boy, Nick SanAntonio, who died circa 1990. Also in Nick's Park is Gabby's Gazebo, which honors Gabby Galbo, who died at a very young age. Burke Park (where The Pool) honors PFC Robert C. Burke, who was the youngest winner of the Congressional Medal of Honor in the Vietnam War. He lost his life at the age of 18. And now Oberheim Park in tribute to Chris Oberheim.
Martin said he has worked on projects in communities across the state.
"Never have I seen a community so committed to dedicating parks to citizens who tragically died at too young an age," he said. "And what's really great is that these three parks are like pearls on a chain linked together by a city-wide planned cycling network that is already partially built."
Summers said the Oberheim Park project is gaining momentum.
"Oberheim Park has involved many people and entities, including the professional work done by DCC Marketing, the ongoing efforts and continued dedication of the Monticello Recreation Foundation, and of course, the support of Amber Oberheim and the entire Oberheim family. ."
The total estimated cost of the project has not been finalized. However, Monticello Police Chief John Carter has publicly stated that he would like to raise $20 million to fund the project.
A public fundraising campaign is expected to begin this summer and the complex could be open for some events in the spring of 2024.
"We are all thrilled to see this invaluable addition to our quality of life amenities already found here at Monticello come to fruition," Summers said. "The Mayor and City Council not only voted unanimously in favor of this park, but also unanimously allocated funds for the development of this park to meet the needs of the Parks and Recreation Department of Monticello and Monticello and area residents, and to humbly honor Monticello resident and Champaign Police Officer Christopher Oberheim.