Thinking of studying data science after Plus-Two? Here is what is on offer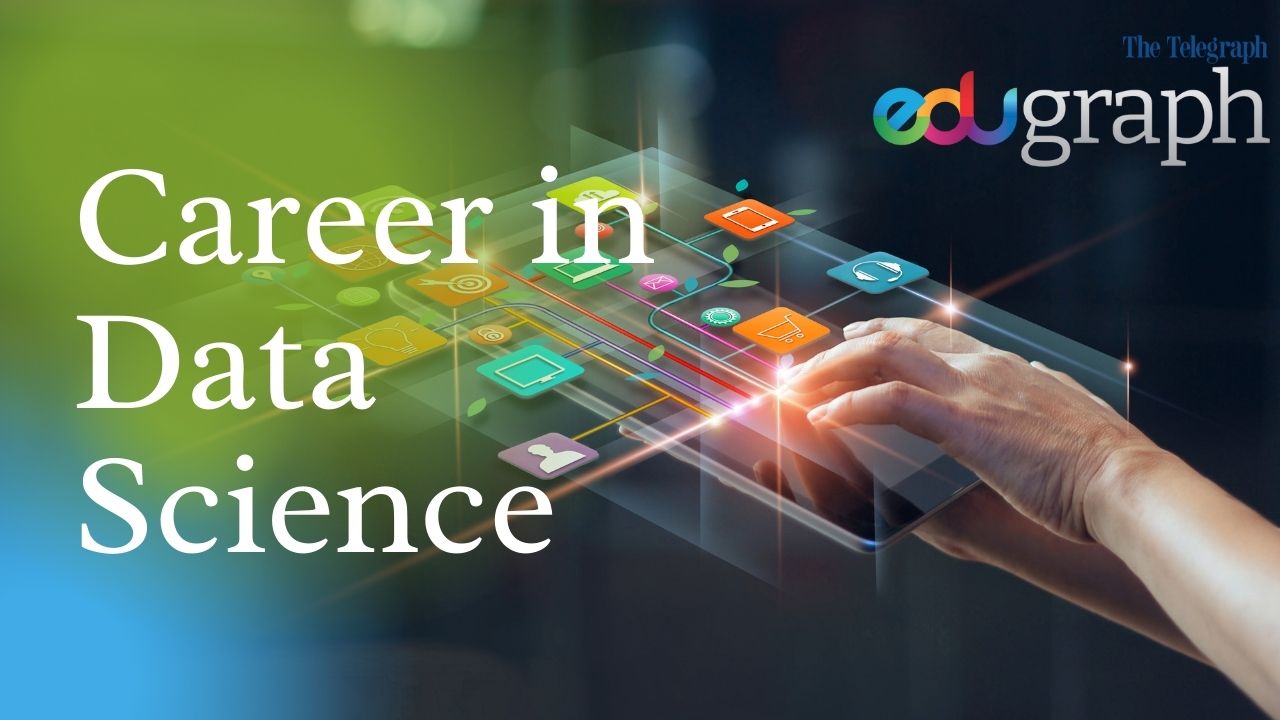 Summary
Data science combines technical, analytical and communication skills
You can work in a variety of industries ranging from e-commerce to fossil fuels and construction
What's the one thing that connects technologies like Artificial Intelligence (AI), Internet of Things (IoT), big data, blockchain, and quantum computing? It's data, something all industries need to grow their businesses and ensure better products and services.
But just acquiring data doesn't help much. Data needs to be turned into usable information, and that's where data science comes in.
What is data science
Data science analyzes data to gather information using various tools, algorithms, processes, and systems. Both structured and unstructured data are converted into information that can be used in a wide variety of fields.
The three main pillars of Data Science are mathematics, statistics and computer science.
Why study data science
Combined fields of study: Since data science is a multidisciplinary field, you will have access to different specialized fields such as machine learning, AI, computer vision, big data, deep learning and business analysis.
Growing demand for data science professionals: India is experiencing rapid digitization of businesses and services. As a result, Data Science hires have increased by 46% since 2019.
Possibility of working in different sectors: Depending on your area of ​​specialization, you can work in a variety of industries ranging from e-commerce to fossil fuels and construction.
Required skills in Data Science
To excel in the field of data science, a combination of technical, analytical and communication skills is required.
Technical skills: Programming languages ​​such as Java, Python, C #, and R are used in big data applications. A good understanding of these will be very useful to you.
Analytical skills: You have to be able to take raw data and identify profitable business goals. Then contextualize this analysis to find a solution and make recommendations to the team.
Communication skills: Having strong communication skills will facilitate the dissemination of information.
Study data science
If you have physics, chemistry, and math in grade XI-XII, you can keep data science as a career option.
After a bachelor's degree in a related field like statistics, computer science, information technology or mathematics, you can opt for a specialization in data science.
Opting for a BSc in Data Science is another option, although only a few institutes offer this course currently.
BSc in Data Science
This 3-year course combines programming knowledge, math expertise, and an introduction to business communication through data.
Eligibility criteria:
You must have English and Math or Statistics in your Class XII exam.
You must pass your Class XII Council exams with overall scores of 50%.
Institutes offering a BSc in Data Science:
BSc in Data Science at Christ University, Bangalore
Bachelor of Data Science (BDS) at SP Jain School of Global Management, Mumbai
BSc in Data Science at Narsee Monjee Institute of Management Studies, Mumbai
IIT Madras offers two online data science courses:
BSc in Programming and Data Science: Anyone who has completed Class XII can apply.
Degree in Programming and Data Science: Anyone with at least two years of study in UG can apply.
You can Check it out here.
Associate baccalaureate: Some universities develop unique courses that combine data with other areas where it can be applied.
Cochin University of Science and Technology (CUSAT) offers the Bachelor of Vocation in Business Process and Data Analytics (B.Voc in BP and DA) degree, which combines data science and business applications.
The Indian Institute for Scientific Education and Research (IISER) in Pune offers an integrated BS-MS program. This is a 5-year dual degree program for science students that combines classroom learning and research.
Career opportunities in data science
Since data science includes programming, product development, analysis, and statistics, a variety of jobs are available. People from engineering, business and management are also needed to play a key role in this field.
Data Scientist: The job of data scientists is to understand and explore data models to assess their impact on business.
Machine learning engineer: To meet business challenges, machine learning engineers must design and implement machine learning applications / algorithms.
Data Engineer / Data Architect: This role is primarily intended for software engineers who work on non-analytical aspects of Big Data. Their work revolves around coding, cleaning up datasets, and implementing data solutions.
Data Analyst: Data analysts explore a large number of datasets to find specific trade policies. They analyze various types of data using SQL, Excel, Tableau databases and other software to develop solutions and make strategic decisions.
Business analyst: Business analysts use predictive, prescriptive, and interpretive analytics to transform complex data into actionable information that is easily understood by users.
Last updated on October 24, 2021