Technical skills and roles sought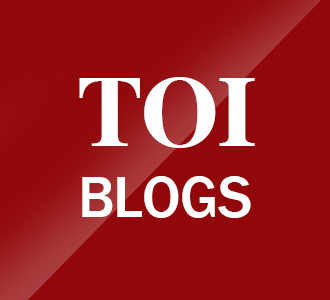 Over the past two years, the pandemic has fueled digital transformation globally. Powered by technology, organizations and experts around the world are responding to changing needs and achieving results in the face of unprecedented adversity. Data science, cloud computing, artificial intelligence (AI) and many similar technologies are transforming the world while enriching user experiences. With that in mind, let's take a look at the world of opportunities for tech professionals.
Possibilities with transparent data architectures
The rise of digitization and data sharing has led organizations to value data as the foundation for intelligent analytics. Going forward, organizations will invest in DevOps and digital analytics skills to adopt "DataOps" as a new approach to data delivery. This change will help organizations ingest, select, transform and personalize data for consumption, in the shortest cycle time. Although big data skills remain relevant for structuring large volumes of data, a talent mastering technologies such as graph databases and "NoSQL" systems; and data platforms such as Snowflake will be in demand.
Immersive user experience creators
with consumers increasingly seeking immersive experiences, technologies such as AR/VR headsets are blurring the lines between the real world and the digital world. This merger creates a new demand for developers with a design-driven mindset who can imagine and create user journeys, enabling easy product adoption and leveraging digital analytics to understand user behavior. The now classic desktop/laptop user interface is rapidly being replaced by conversational interfaces, voice agents and handheld devices.
With the activation of cloud computing, one can see the growth of exciting roles that will leverage technology to combine individualized preferences, behaviors and propensity patterns at scale and speed. Borrowing techniques and technologies from the gaming industry and combining them with a real-world user perspective and unique digital realities throughout the consumer journey will create multiple opportunities for interaction, engagement and enjoyment .
Artificial intelligence, 5G networks, cloud and IoT (Internet of Things) will drive edge computing this year. The emerging complexity of IoT connected devices requires a diversity of development skills, such as code optimization for multiple devices, data streaming and visualization, machine learning, big data management, security and development of integrated applications. Tech professionals proficient in frameworks like Apache clusters and functional languages ​​like Scala and Haskell will be strong contenders.
Programmers with smart tools
Basic engineering will play a key role in organizing and modernizing application portfolios. Coding remains the most in-demand skill across all industries. Technologies like JavaScript, Python, Java, React Native, Kotlin, Swift, SQL, and HTML are the bread and butter of the tech industry. Containerization skills will enable developers to bundle just the right amount of infra and middleware components into a standardized box ready to run on any cloud, server or PC. Intelligent and collaborative integrated development environments (IDEs) will play a critical role in removing friction from real-time distributed programming, generating code from algorithms, and detecting security vulnerabilities. Low-code and no-code application platforms (LCAPs) are here to stay in building next-generation application services. Cybersecurity failures will continue to be top risks, where trained developers are required to mitigate application code vulnerabilities. RPA (Robotic Process Automation) bots paired with AI are smarter than ever and will continue to gain momentum in an effort to maximize the efficiency of process execution.
As we move forward into 2022, businesses will rely heavily on digital solutions enabled by new era technologies. This growth in demand for new era-based solutions has led organizations to invest in analytics, cloud technology, and RPA, thereby increasing the demand for engineers. To that end, engineers, developers, and tech enthusiasts will need to gain a deep understanding of scalability, performance, and cybersecurity to be able to build long-lasting and useful applications.
END OF ARTICLE