Paul Sumral Poole | Obituary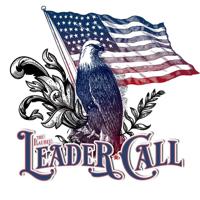 Paul Sumrall Poole of Collierville, Tennessee died January 23, 2022 at St. Francis Hospital in Memphis after battling complications from a December 17 stroke. Paul was born in Laurel on April 12, 1945.
Paul graduated from the University of Southern Mississippi with a degree in computer science in 1969 (the first year it was offered). Previously, he had worked for NASA on rocket systems that would take humans into space and to the moon. After graduation, he worked at the Gulf Coast Research Laboratory until 1978. Later, he worked for Mobil Oil, Varco Pruden (1984-'97), Federal Express (1997-2013 at the retirement). After retiring from FedEx, he worked two years at International Paper (2014-'16), then joined the Memphis Police Department as a contract programmer (2018-present), where he was able to implement several huge time-saving programs for crime data. To analyse.
You may have met people who spoke two or three languages ​​before, but when it came to computers, Paul spoke all the languages. And everything he didn't know, he learned. Here are some of the ones he listed on his resume: Java, C, C++, Visual Basic, Cobol, Fortran, Pascal, BASH, Expect, Autoit, SQL DB query language, REXX, HTML. He had over 50 years of programming experience.
Paul also served in the Mississippi National Guard from 1968 to 1975 and helped clean up Hurricane Camille.
A father of five sons, he loved camping and had traveled across Arkansas (his favorite camping destination) creating lasting memories for everyone who took part in these trips. He loved classic cars and inspired several members of his family to love Land Rovers throughout his life with the purchase of his 1967 Land Rover in 1985. He also nurtured the love of trains in many of his son. He was an expert table tennis player and passed on that skill as well. He enjoyed meeting and talking to people, often stopping to talk to veterans and anyone else who wanted to tell him their story, which they always did.
Paul leaves behind his wife Bobbye Poole and his two daughters, Mary and Angela and their children; sister Pam Shirley; brother Richard; half-brother Roy; uncle Keith Sumrall; and ex-wife Martha Gunn Poole and their sons Nathan, Griffin and John Duncan.
He was predeceased by two of their sons, Paul Jr. and Peter.
Visitation will be held Friday, January 28 at noon at Ellisville Funeral Home. The funeral service will follow at 1 p.m. at Bethel Methodist Cemetery.
Ellisville Funeral is in charge of the arrangement.
To sign the guestbook online, go to ellisvillefuneralhome.com.