How business, math and programming combine to create an AI solution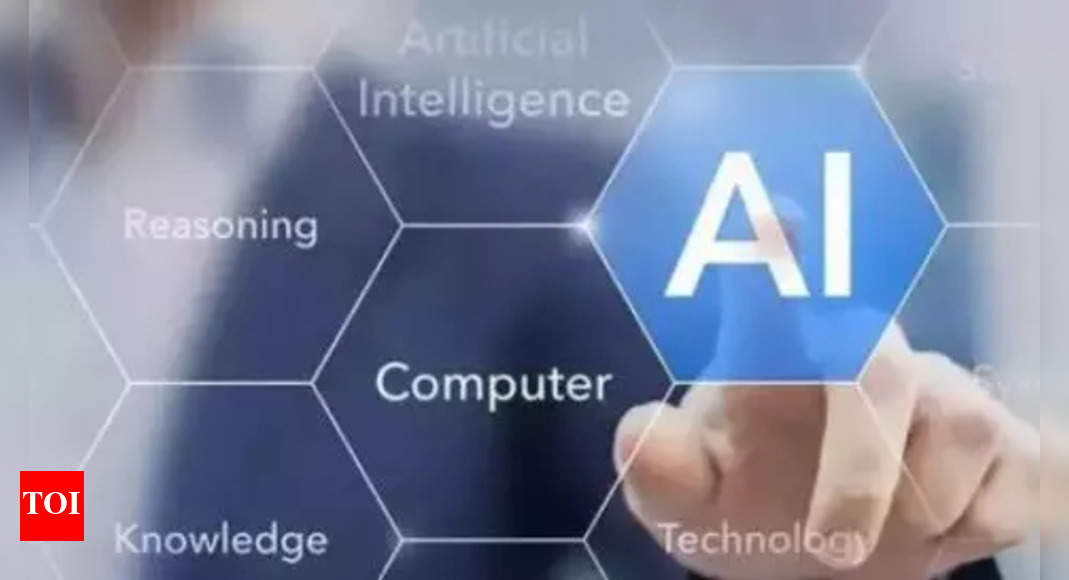 Machines are getting smarter. Even as I'm writing this, the software suggests words I might like to use, corrects spelling, points out grammatical errors. Elsewhere, there is software that automatically fills out fields on forms, recommends what I would like to see or buy next. Yes, sometimes they irritate, sometimes they are wrong. But they've reached a point where we desperately want them in our lives, we just wish they could get better and do more.
And they sure will.
Artificial intelligence
(AI) experts are even working to make our cars drive by themselves, for computers to teach us science and languages.
How are these fascinating AI solutions built? We spoke to some of the best AI practitioners to understand their work. Srikanth Velamakanni, co-founder and CEO of Fractal Analytics, says the first step is to define the problem well. "In autonomous driving, you can frame the problem by saying that at all times the car should accelerate, decelerate, turn the steering wheel left or right, and so on. And I have to make sure that these decisions are made every few milliseconds, and that these decisions are made in such a way that human beings are not injured and all traffic rules are obeyed, "he says.
QUALITY DATA COLLECTION
The better you frame it, the easier the rest of the process becomes. Most importantly, understand what data you need to collect, which is the next step. Just as our brains make decisions based on past experiences and present observations, AI systems also learn from past and present data.
Often, the data you need can be found in your organization's historical records. But many may not be. For Byju's, which tries to provide personalized learning for children, data is the content it offers and the actions its students of different age groups make online all the time, the mistakes they make.
Many types of solutions use web browsing data. There are also providers who provide geographic visit data – your offline footprint – which they collect based on your apps. Retail chains are increasingly using images and video feeds to identify what is on the shelves, what products are missing from the shelves, which customers and how many customers are entering different places.
Shridhar Samantaroy, Architect – Business Intelligence at Pegasystems, says the quality of the data collected determines the quality of the AI ​​solution. "A lot of people think it's the new AI algorithms that make machines smarter. It's actually the data, "he says.
A typical data scientist, he says, will spend a lot of time analyzing the data and understanding the context of the data. "They check if there are any discrepancies in the data. If the data is not properly represented, there are statistical techniques to make the data more representative. Let's say you need some data on Patna, but there is little data on that. Then you could take data from a town demographically close to Patna and see if that can be extended to Patna, "he says.
Sometimes the data will need to be 'cleansed'. Some people can write Mumbai, others Bombay. Some may write "Yes" to a question, others may just write "O". These should be standardized.
CREATE, SELECT, MIX ALGORITHMS
Once the data is ready, you start building the AI ​​model. This is where the magic happens, says Prithika Priyanshi, senior director of data scientist at Accenture Applied Intelligence. And it's all about algorithms (software codes). They are like our brains. They absorb data and make connections between them.
There are a variety of algorithms, and which ones are used depend on the use case. There are classification algorithms to classify, for example, emails as spam or not. There are regression algorithms that can predict stock prices or weather based on the inputs provided to it. There are grouping algorithms that can organize, for example, all transactions of a fraudulent nature together based on certain properties of the transaction.
Abhilash John, director of engineering at Byju, says there are many pre-existing algorithms you can choose from. "But often you might need to tweak these algorithms, sometimes a programmer might have to write the algorithm from scratch," he says.
Velamakanni says that many algorithms are well known. Some are decades old. "But knowing that force equals mass under acceleration wouldn't be enough to build a car. There is a lot of engineering and innovation involved. Likewise, the way you combine algorithms, the way you combine them. put on data, that's the key to the AI ​​solution, "he says.
Priyanshi says the process involves a lot of research, testing, learning, and innovation, and requires a lot of patience. "Most of the data we work with is unstructured, for which there is no one-size-fits-all solution. It's always exploratory, you will have to test several techniques, create a hybrid technique adapted to your problem. It takes a very entrepreneurial mindset. Whatever use case I've worked on, an important part of my job is to research, read, talk to AI experts, then try, test, fail and redo, until you realize what works, what doesn't. With this we create a structured result for the customer to generate information. We are moving from unstructured to structured, "she says.
AI models are usually trained with only a portion of the data you collect. Suppose the model is to identify spam email. Then some of the data will be used to build the spam identification model. And then the remaining email data will be used to test this model, to see if it correctly identifies spam on them. If so, you can consider your model to be good.
So this is the process through which an AI solution goes. This is how Byju's AI systems are able to understand that a child is not able to solve a particular type of problem, and therefore he has to get the child to learn some of the fundamentals, or l 'get her to practice more of those problems that she finds difficult to solve. This is how camera-based AI systems in retail stores understand which items on store shelves are moving fast and send alerts for replenishment. Or how brands are monitoring these same systems to find ways to accelerate the progress of their products.
COMBINE DIFFERENT SKILLS
In summary, building an AI solution requires a mix of talents. To properly frame the problem, you need to know the business well. You can't just be a technologist and hope to build an AI solution for different businesses. Every business and every process in a business is unique. And having that domain knowledge is essential.
Samantaroy says you need a background in math, and preferably a good understanding of statistics, to understand data, clean data, find patterns in data. Building the model, he says, requires knowledge of the complexity of programming and algorithms. But there are low-code / no-code, drag-and-drop programming options that could make life easier for an AI solution builder over time.
Those who work with algorithms are data scientists and AI engineers. But Velamakanni says that while the data scientist will take a closer look at the algorithms and see how to use them, the AI ​​engineer will also think about how to make them work at scale. "For example, for an autonomous car, a data scientist can give you the right answer. But if the car makes decisions in 10 seconds, you've already crashed the car. You need it in milliseconds. So an AI engineer not only thinks about the algorithm, but also thinks about how to make it work in real time on a large scale, what kind of processor should I use, "he says.
Priyanshi says it's such a fast-paced industry that you have to constantly improve yourself. "Before going on maternity leave, I was in a project where I worked on SAS (analytical solution). When I came back there was no SAS, the project had R and big data, and now I'm working on Python and PySpark and Scala. And that in five years, "she says.
TELLING A STORY WITH DATA
Finally, there's this point about storytelling – one that technologists will benefit from. AI processes are not straightforward and the end users of the solution (the business) need to be confident that what you are building is technically sound and that the business would benefit from it. "You have to translate the technology into a form that businesses understand. The data scientist must therefore be a good communicator. One of my favorite quotes is: Explaining data is like telling a story. It happens because of it, "says Samantaroy.
Priyanshi says Accenture has transformed the way they tell stories. "We moved away from simple presentations. It's also a very data-driven dynamic user interface that you can present to your customer. Show them something that's really data driven, not just what's possible. There is a huge visualization component going in here for us. It's very impactful, "she says.
Samantaroy says storytelling is becoming important, especially with all the regulations around AI solutions. "It is important to explain, for example, why you are compromising. You could potentially create a very precise solution, but some countries prohibit you from using age or gender as predictors. So you will have to explain why there is a trade-off between precision and the laws of the land, "he says.