Hosted by GCBC, Jen Fry speaks on diversity, equity and inclusion in athletics – The Williams Record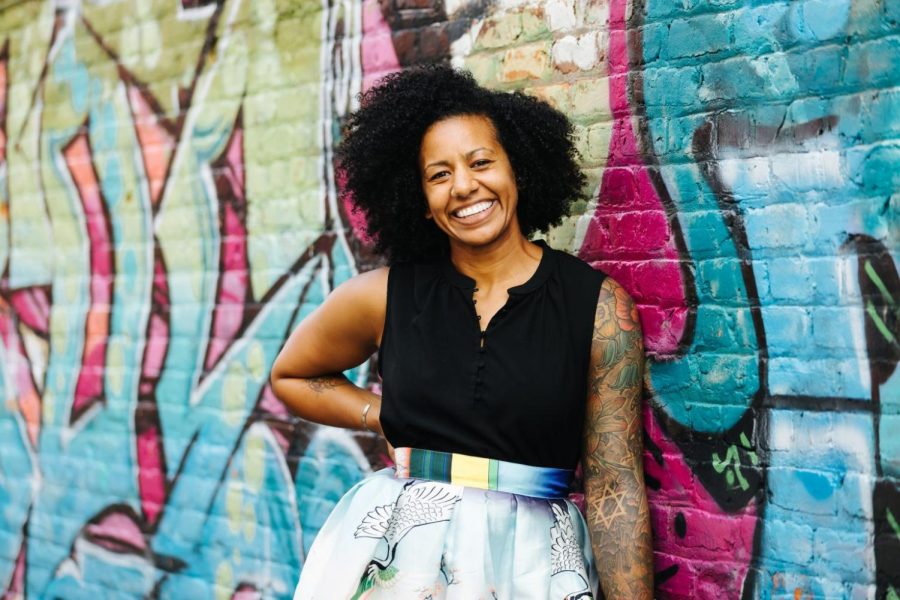 Last Monday, Dr. Jen Fry, social justice educator, former student-athlete and volleyball coach, spoke at the College about conflict resolution, race and cooperation in sports teams. The conference was organized by the Gaius C. Bolin (GCBC) chapter of the Student-Athlete Advisory Committee (SAAC) as part of their efforts to educate teams on issues of diversity, equity and inclusion (DEI ).
GCBC Co-Chair Priscilla Singleton-Eriyo '23, who plays on the women's basketball team, explained the group's mission on campus. "GCBC was established in 2018 to enhance the experience for student-athletes of color at Williams College who have inherited the legacy of Williams' first 1889 graduate, Gaius C. Bolin, who was also a student-athlete at Williams" Singleton-Eriyo wrote in an email to Record. "[We] aim to enhance the four years students spend at Williams through increased diversity, equity and inclusion [DEI] for any individual or athlete from historically marginalized groups. Additionally, we hope to provide students with engagement and networking opportunities, affinity space, and navigational tools to enrich the community around them and enhance their experiences as student-athletes of color.
Singleton-Eriyo and her GCBC co-chair, Cristina Young '22, a member of the women's track and field team, invited Fry to speak as they felt that the current DEI training in place for student-athletes and coaching at the college was insufficient, Singleton -Eriyo said. "Jen Fry's work is focused on improving the experiences of student-athletes of color at PWI [predominantly white institutions] and working with sports programs," Singleton-Eriyo wrote. "Therefore, we thought it would be really important to bring him to campus."
To begin the program, Fry encouraged the coaches in attendance to sit among the players. She spoke about the community aspect of athletics and how the development of DEI skills that would take place during her speech would only be possible through the participation of athletes and staff. Fry also highlighted the community-building work she believes coaches should engage in. "You are a model of how we do this job," she told the coaches in attendance. "We are here to develop skills and build community together. We're not here just for people to watch [student-athletes] do all the work. That's a big thing for me: making sure we're a community doing the work. »
Fry graduated from the University of Montevallo in 2002, then coached volleyball at Elon University, Washington State University, Norfolk State University and the University of Illinois, where her team competed for a national championship in 2011. During her time coaching volleyball, Fry said she noticed "the separation between runs" but didn't feel not equipped to deal with it within his team.
"[I] I wish someone would teach me that – know how to interact with my athletes," Fry said.
Following her coaching career, Fry worked at Duke University as a program coordinator for the National Merit Scholarships and Undergraduate Research Support Office, while pursuing a doctorate in geography at the University. of Michigan State and developing her own social justice education business called JenFryTalks. As a social justice educator, Fry travels the country helping sports departments and teams address issues of diversity, equity and inclusion within their program.
Fry also highlighted the relevance of his work to current events and how recent social justice issues have highlighted how little conversation around DEI is currently taking place within the sports community. "When [the murder of] George Floyd came along, the coaches didn't know how to do this job," Fry said. "Why I want you to hear this is because [coaches] let their athletes dry off.
Singleton-Eriyo highlighted Fry's ability to speak not only to students, but also to coaches and staff. "I think one of the biggest things was finding someone who could speak to coaches and teams at their level as a former college athlete and head coach herself," she said. writing. "We thought it would be really important to hold sports administration and coaches accountable."
Fry stressed the importance of having difficult conversations because progress is "only made when you're extremely uncomfortable," she said. She explained how difficult conversations push coaches and athletes to be more thoughtful and "open to new and different perspectives."
Singleton-Eriyo said GCBC continues to promote these conversations and programs, in addition to their work to create an affinity space for student-athletes of color on campus. However, she believes there is still work to be done with DEI training and programming at Williams. "GCBC sent a DEI proposal to the Athletic Department a year and a half ago and has spent a lot of time and effort trying to help the Athletic Department make teams a more inclusive and diverse space," said she writes. "We ended up feeling like we worked harder than college on this, so it was refreshing to have Jen Fry come to campus and take some of that burden off," Singleton-Eriyo said. "We believe the athletic department should take the lead on more programs like this in the future."