Go Tech World Bucharest prepares companies for the future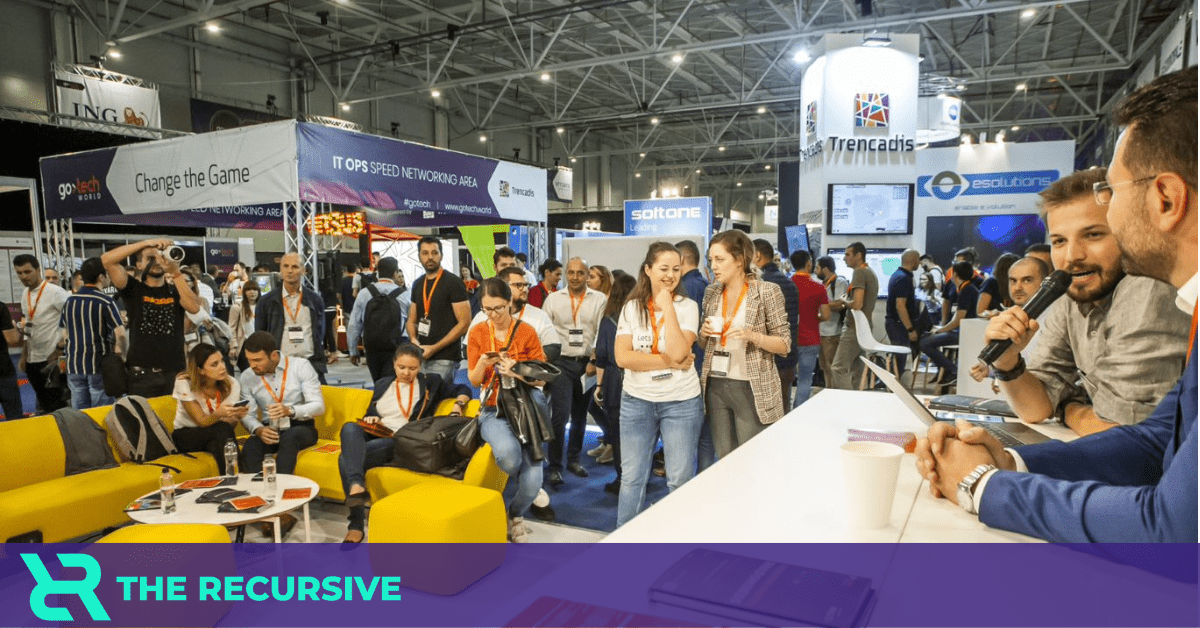 How can a business, city or country become sustainable and resilient to crises, be it a bear market, inflation, pandemic or war, using technology ? This is the question at the heart of one of the biggest IT and digital business events in Central and Eastern Europe – Go to the world of technology.
The conference, organized by Universum Event Architectswill take place at Romexpo in Bucharest on November 3 and 4. After two years of successful online editions attended by more than 30,000 professionals from various business fields, the event returns to an on-the-ground format for its eleventh iteration.
Go Tech World will feature over 120 content sessions, 135 international and local speakers, 130 exhibitors and 16,000 attendees. As part of the ACT NOW idea, the conference will explore how consumers, businesses and industries can innovate to be better prepared for the paradigm shifts of the future. International and local speakers will discuss topics such as artificial intelligence, robots, olfactory sensors, metaverse applications in business, flying cars, smart clothing and vertical farms, but also topics applied in the business environment, such as cybersecurity, cloud-native platforms, programming domain-specific tools such as GitOps, SQL, e-commerce AI, etc.
"One of our goals is that through the events we organize, we educate communities and ensure easy access to current information, trends, solutions and services that contribute to change and the development of smart ecosystems to become better. , more sustainable.Even in the online version, GoTech World was the first large-scale IT and digital event that not only continued to exist in a virtual version, but for the first time tackled new topics that needed to be presented and debated by the local and international business environment," says Alexandru Măxineanu, Managing Partner – Concept Tech Events at Universum Events.
Well anchored in the current context, the Agenda for the 2022 edition will put innovation and disruptive technologies in the spotlight, by presenting current topics in the IT & Digital fields. International and local speakers include Katarzyna PaliwodaCEE Emerging Markets Manager at Meta, Tejas ChopraSenior Software Engineer at NETFLIX, Purna VirjiSenior Evangelist, Content Solutions at LinkedIn, Aldo Lele, regional sustainability manager at IKEA.
From Java to e-commerce
The Go Tech world was created to support the Romanian business and technology community, discover the latest trends in Romanian and international technological products and services applicable in business and facilitate its members' access to quality networking.
In this sense, GoTech Wold will include a large exhibition space that will bring together IT companies, web developers and online communication agencies on 9 different stages – Main Stage, Java, DevOps, Digital Marketing, Business Transformation, IT Ops, Smart City, CyberSecurity and Retail and e-commerce.
GoTech World is aimed at all professionals in fields such as IT, banking and financial services, e-commerce and online businesses, telecommunications, automotive, health and pharmaceuticals, medical, retail, trade, FMCG, manufacturing, media, energy, government, services. , but also to all entrepreneurs or freelancers who wish to use digital solutions to develop their business.
Corporate event architect
The organizer of Go Tech World UNIVERSUM is a company built around the concept of event architecture with more than 10 years of experience in Romania. The company has a comprehensive ecosystem of business solutions under its umbrella. From the organization of internationally recognized teambuildings, and large-scale events such as conferences, sports competitions, product launches and festivals, to complete software solutions, dedicated to the organization of events.
Pick up your ticket to Go Tech World here.