Gen Z Speaks: GoBike Founder Seriously Injured After Biking Accident, But It Kickstarted His Entrepreneurial Journey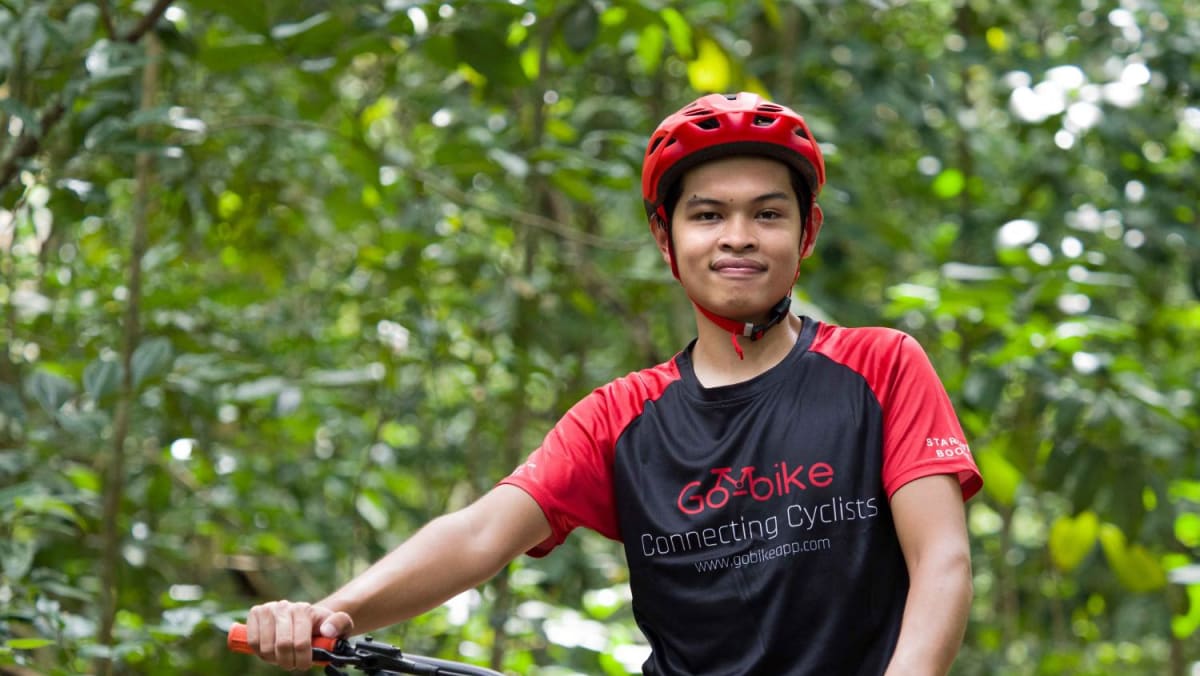 I've been a mountain bike enthusiast for years, but until 2021 I never felt how painful a bike emergency could be.
But it's not just the pain I remember the most. A year after the accident, I still remember the bitter frustration of being scammed at a time when I needed help the most.
It all started on one of my regular bike rides with a friend on a trail in the Bukit Timah area.
For some reason I missed a simple roll over some rocks causing me to fall off my bike.
I dove headfirst into a rock and the resulting impact cracked my helmet and gave me what was arguably the worst headache of my life.
For a few seconds I passed out, not realizing what had happened. I was bleeding profusely from a cut on my forehead and also broke my left wrist trying to break my fall.
My friend had the good idea to bring a bandage which helped to stop the bleeding to some extent. Together he helped me hobble to a rest area along the trail and call an ambulance.
We both knew we were in the middle of nowhere. Since the only way out was down the hill, my friend carried our two bikes while I called the ambulance and walked alongside him.
But as I arrived at the rest area and waited for the ambulance, a sudden realization hit me.
Despite the size of an ambulance, I knew I couldn't take my bike with me.
If I left my bike unattended, it was at risk of being stolen, and there were no bike racks in this desert where I could chain my bike. My family was also abroad at the time and could not help me get it back.
There was no way my friend could push two bikes several miles to his home in Yew Tee.
As such, I started looking online for a bike transport service to take him home.
With my head still sore from the collision, I managed to send 12 messages to 12 different accounts on Facebook and Carousell.
For an hour I waited for someone to answer, deciding not to call an ambulance until I could guarantee my ride would be safe. Only one company responded.
The transport company person quoted me 35 Singapore dollars to transport my bike from Dairy Farm to my friend's house in Yew Tee, 7 km away.
When I told him on the phone that I was injured and waiting for the ambulance, he decided to charge me an extra 20 Singapore dollars for this urgent request.
This despite the listing stating that he could come anytime and anywhere on short notice, 24 hours a day.
Given the condition I was in, I agreed, as I had few options if I wanted prompt medical treatment, as well as reassurance that my bike would be kept safe.
But less than five minutes later, I got another text from the company saying they would increase the rate by S$15 even more because my request was "super urgent".
The total cost was around 70 Singapore dollars. For what would be a short 10 minute ride to carry a bike, I would pay a premium.
I was seeing red, not because of the blood from my wounds, but because of the ridiculous price I had been offered.
Despite the pain, I texted the driver who was assigned at my request. I argued that the tariffs were not transparent and unfair.
He replied curtly, "If you can do better, next time do (it) yourself."
DO IT MYSELF
In a twisted way, his indifferent words served as an inspiration and continue to push me to do things better.
I immediately canceled the pickup order with the shipping company.
When the ambulance arrived and the paramedics patched me up with a bandage around my forehead and a cast for my wrist, I declined their offer to be taken to the hospital.
I signed a form to release the paramedics from any responsibility. Then, with my functional right hand, I cycled to my friend's house while he supported me with his hands on my back.
A doctor later said it was a misguided decision as I had suffered from internal bleeding, which caused headaches.
I was hospitalized for three days at Tan Tock Seng Hospital, I had to undergo several scans as well as an operation because apparently I had a head injury and was suffering from internal bleeding.
Although I don't remember much because of the medication, the text message from the driver kept ringing in my head.
Even as a full-time student at Republic Polytechnic studying for a business degree, I thought I could do better than anything else.
On my second night in the hospital, I decided to create a bicycle transport service from scratch.
I created a Telegram group of cycling enthusiasts around my idea and my experiences, recruiting among them a pool of riders, including my friends.
Thanks to word of mouth and sharing among cycling enthusiasts, I managed to gain more than 100 members in the first week. I introduced myself to new members as a transport service to connect drivers with cyclists in need via Telegram.
Earning a small commission for this service, I managed to amass around S$1,200 in income in the first month, which was a morale-boosting amount of money for a polytechnic student like me at the time.
This is also where I first felt there was a huge unmet demand for bicycle transport in Singapore as it headed into a light future.
The sheer number of commands to execute meant many sleepless nights, and for months I was manually connecting drivers to cyclists and vice versa.
So I learned the Python programming language and created a Telegram bot called GoBot! to automate the work.
In August 2021, I was already running a bonafide start-up, which I named GoBike, which hired three part-time employees to help me with my start-up.
I also joined the Alibaba Cloud-Singapore University of Social Sciences Entrepreneurship Program and also received an SG Founder Grant of S$50,000 to help jump-start my fledgling business.
Through the program, I learned to overcome the complexities to take my start-up to the next level.
Through the grant and working with my entrepreneurship program mentors, I can use it for staff development and hiring to take my startup to the next level and prepare it for future funding.
Nevertheless, it was not always easy to start a business in Singapore, especially in the middle of my studies.
Like many budding young entrepreneurs who started their businesses as a student, I had to split my attention between school and work, so learning how to manage my time to juggle the two was essential.
The business world is not idle either and I had to adapt to the needs of consumers whose behaviors and preferences are constantly changing.
But every time I had a problem with the company, I remembered the frustration I felt on the fateful day when I fell on the rocks.
British entrepreneur Richard Branson, who has had his share of cycling accidents over the years, once said, "You don't learn to walk by following rules. You learn by doing and by falling.
Maybe that was the lesson the driver was trying to teach me that day when he told me to "do it yourself".
ABOUT THE AUTHOR:
Laurent Misso, 21, is the founder and CEO of GoBike, and a recent graduate of the Alibaba Cloud-SUSS Entrepreneurship Program at Singapore University of Social Sciences.