Foxtrot Announces $ 100 Million Series C Funding; UChicago increases investment in NVC alum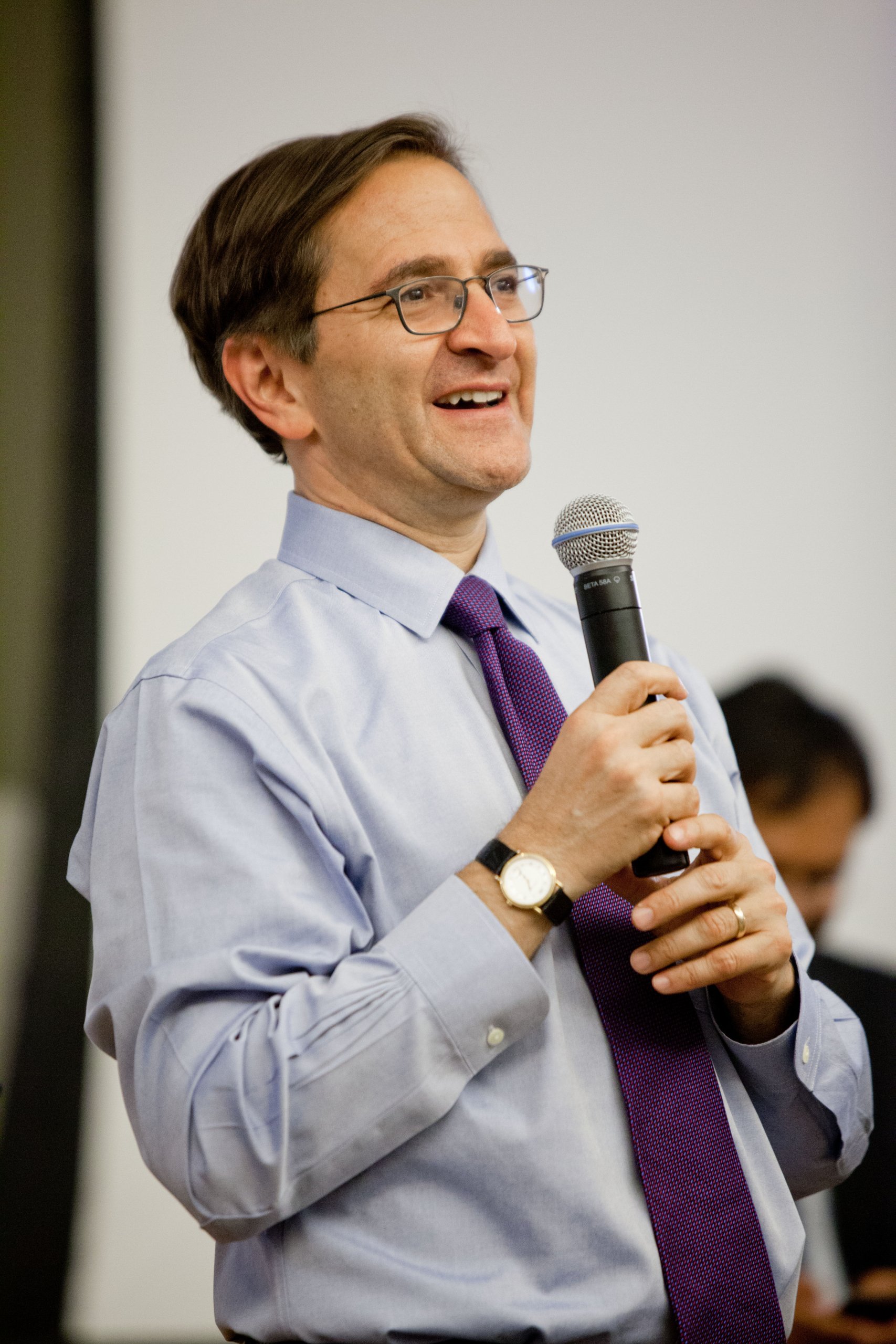 Foxtrot announced $ 100 million in new funding on Tuesday and plans to open 50 stores over the next two years, a huge expansion for Chicago-born startup Booth as it reinvents the convenience store for the high-end consumer and modern.
The Series C round, led by D1 Capital Partners, brings the total funding for Chicago-based Foxtrot to $ 160 million. The UChicago startup investment program added $ 500,000 to the round, bringing the University's total investment in Foxtrot to $ 1.65 million to date.
Foxtrot was founded by CEO Mike La Vitola, MBA '14, and CTO Taylor Bloom as a project for Edward L. Kaplan, '71, New Venture Challenge, Chicago Booth's pioneering startup accelerator for MBAs and graduate students from the University of Chicago.
Foxtrot is among more than a dozen companies to have received investments from the UChicago Startup Investment Program, a vehicle through which the University co-invests alongside venture capital funds established in led startups. by UCicago faculty, students, staff and alumni. Other Foxtrot Series C participants include existing investors Monogram, Imaginary, Almanac, Wittington, Fifth Wall and Beliade as well as historic investors Lerer Hippeau and Revolution.
Foxtrot, which announced a $ 42 million Series B less than a year ago, has grown rapidly as it combines digital and in-person convenience with relevant branding and merchandising that drives customers to to recover.
The startup started out as a less than an hour delivery service for a selection of snacks and drinks, an idea that came to LaVitola as e-commerce went mobile and he was a student in his 20s. years living in River North and wishing for more interesting options than can be found at 7-Eleven.
The focus shifted to bricks and mortar after its founders discovered that well-located, well-appointed retail stores help drive marketing and serve as distribution centers. The company now offers 30-minute delivery, 5-minute pickup, and nationwide shipping.
Foxtrot, which currently operates 16 retail outlets in Chicago, Dallas and Washington, DC, plans to use its new funding to open 25 new stores in 2022 and 25 more in 2023, including at major Chicago locations in Tribune. Tower, Willis Tower and nearby Wrigley Field. It also plans to expand into new markets, rolling out stores in Austin and Boston this year and New York, Nashville and Miami next year.
Shops serve coffee items, smoothies, and espresso drinks, as well as take-out and a selection of pantry items, wines, craft beers, and on-trend produce. Foxtrot, which emphasizes supporting local brands and emerging suppliers, said nearly a quarter of all storage space will be reserved for locally sourced items.
It also plans to increase its private label portfolio, with some 200 new private label products expected to launch this year. Foxtrot branded products represent 30% of its retail offerings and almost half of all sales.
The expansion is accompanied by a wave of hiring. Foxtrot plans to triple its workforce over the next 12 months, prioritizing engineering talent to optimize logistics, in-store payments, inventory management, personalization and its loyalty program, called Perks.
"As we emerge from the pandemic and our lives continue to normalize after two difficult and eye-opening years, we expect retail and hospitality to become increasingly important in creating a sense of community and foster discovery in a world that has lacked this experience for some time, "LaVitola said in a press release. "With this new funding round, we will continue to accelerate the expansion of our physical presence, enter new and emerging markets and double our offering of new store formats that meet consumer demand for programming. immersive and a highly organized assortment. "
LaVitola detailed the story of its founder in a podcast interview last summer as part of a Polsky Center series marking the 25eanniversary of the New Venture Challenge.