Coderina, FG Empowering young people with digital skills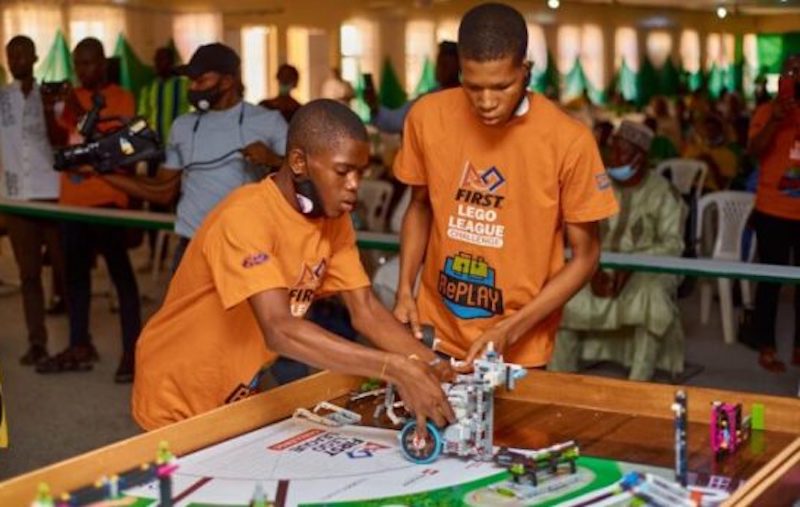 By Omolabake Fasogbon
Digital Literacy Organization, Coderina Educational and Technology Foundation has partnered with the federal government to promote digital learning and innovation among young Nigerian learners through the First Lego League (FLL) Robotics Championship and First Tech Challenge.
According to Coderina, the operator of FLL in Africa, the challenge was to transform education in Africa while training young people to become problem solvers using technological tools.
Announcing the theme of this year's challenge at Queens College Lagos, Chairman of the Board of the Coderina Foundation for Education and Technology, Femi Niyi said that FLL "is a project-based robotic coding program that teaches children how to use technology to solve current challenges. "
He informed that for the project, a seasonal theme is launched every year based on a topic that has to do with the daily life of humanity.
He added that this year's theme, "Cargo Connect, Fast Forward" will examine how products, goods and services get from one point to another.
"What we're doing with the theme is getting young learners to start looking for solutions. First, understand the current role or means of freight shipments, then look for ways to resolve the various problems identified in space.
"They will then begin to look at the future of transport and movement of goods. Later, they will present together in a fun way their learning outcomes, build innovative projects on the subject and interact with others on what they can learn and share.
"This will include the over 104 federal government colleges participating in the program in partnership with us through the Federal Ministry of Education as well as over 50 other private schools participating in the program in Nigeria."
Meanwhile, Kolawole Osundeyi, Deputy Director of the Federal Ministry of Education, Technology and Science Education, praised the impact of the initiative since its inception.
"The initiative made significant changes for the students, most of whom can now assemble the robot, do the coding and programming. In addition, they have been able to attend international competitions and do very well and so we are confident that our students can compete and stand alongside their counterparts on the world stage ".
Niyi further informed that the FLL program "is a championship that begins with eight to 10 weeks of project research, construction, practice and programming by students with their mentors.
"At the end of the day, they enter a competition, which is actually not a competition, between different schools or teams, but a competition on how you can display your skills in a specific time frame. "
It is therefore a cooperative team effort with each team of 10 members. They learn about teamwork and inclusion, then showcase their innovative products, robot designs, and robot games.
"In the robot game, they have to complete a minimum of 11 to 13 missions on an installed table and complete specific missions related to the movement of cargo and the delivery of certain things using the robot.
"Victory is determined by the team's ability to program and execute in 2 minutes and 30 seconds, as well as by robot design and the impact of innovative projects. "