Class of 2022 members honored during farewell drills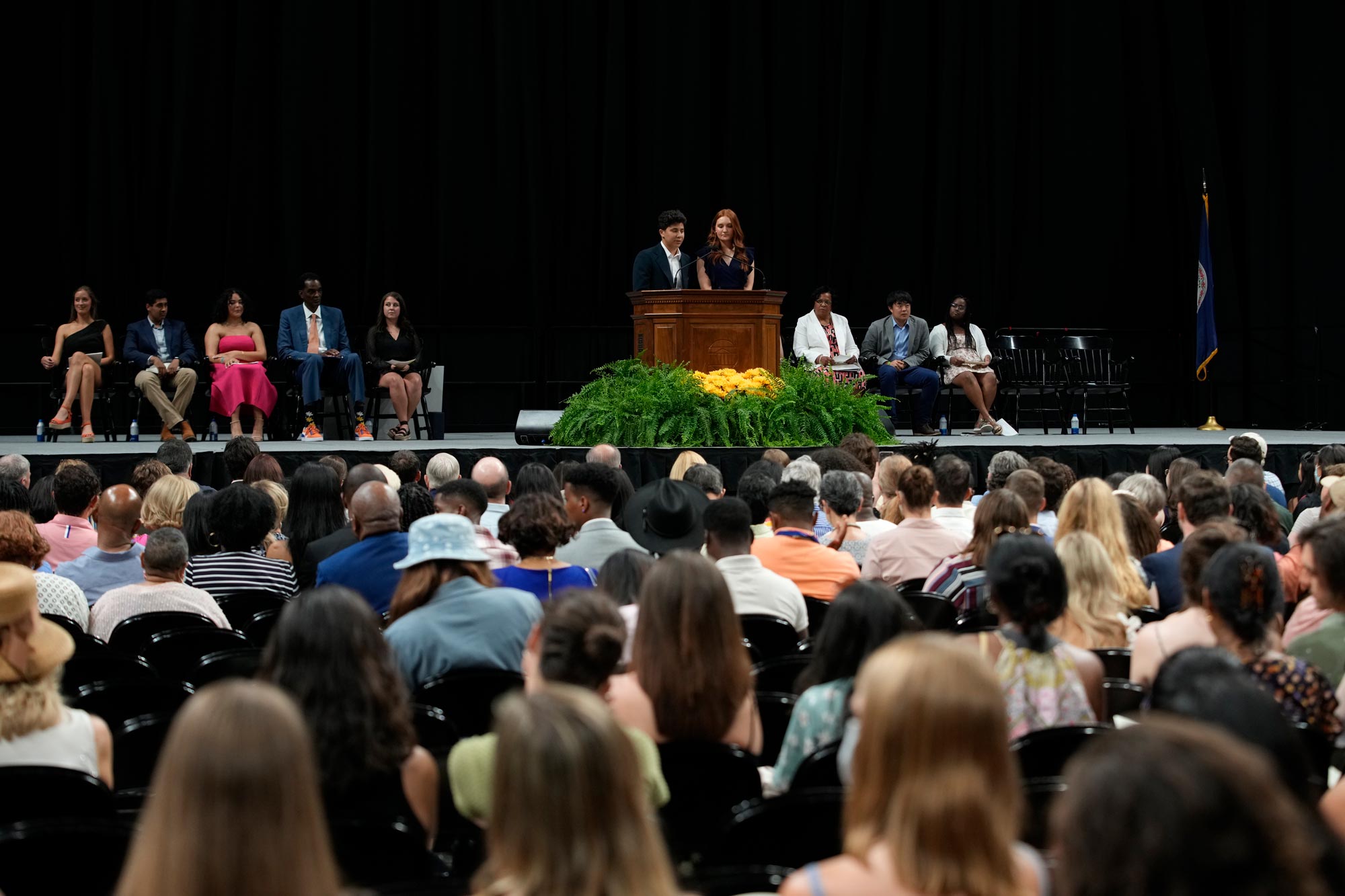 "For more than a century, the University has refused to recognize how its legacy is rooted in the remnants of slavery, forced displacement and unequal treatment," Madhiwal continued. "Reconciling generational wrongs and building bridges to a better and more equitable future is not a tiny order; HEAAL navigated this environment as students and storytellers with immense grace. HEAAL members recognized the urgency of bringing these stories of resistance to light. Their work illuminates the stories of the enslaved peoples whose hands, labor and lives shaped every element of our present landscape.
Gordon F. Rainey Jr. Award for Vigilance in Student Experience from the Society of the Purple Shadows: Theresa J. Carroll
"During your 22 years of service to the University, Mrs. Carroll, you have served with steadfastness of character and unconditional love," the company wrote in a letter read by Robyn Hadley, vice president and chief business officer. female students. "As Senior Assistant Dean for Academic and Student Services at the School of Nursing, you seamlessly managed a broad portfolio of responsibilities critical to student growth. Across admissions, financial services, and student life, your fierce dedication to excellence drives every aspect of the student experience.
In its letter, the company said Carroll was committed to top-notch service and quoted motivational speaker Leo Buscaglia, who said: "Too often we underestimate the power of a touch, a smile , a kind word, a listening ear, an honest compliment, or the smallest act of caring.