C-suite career advisor: Jérôme Lecat, Scality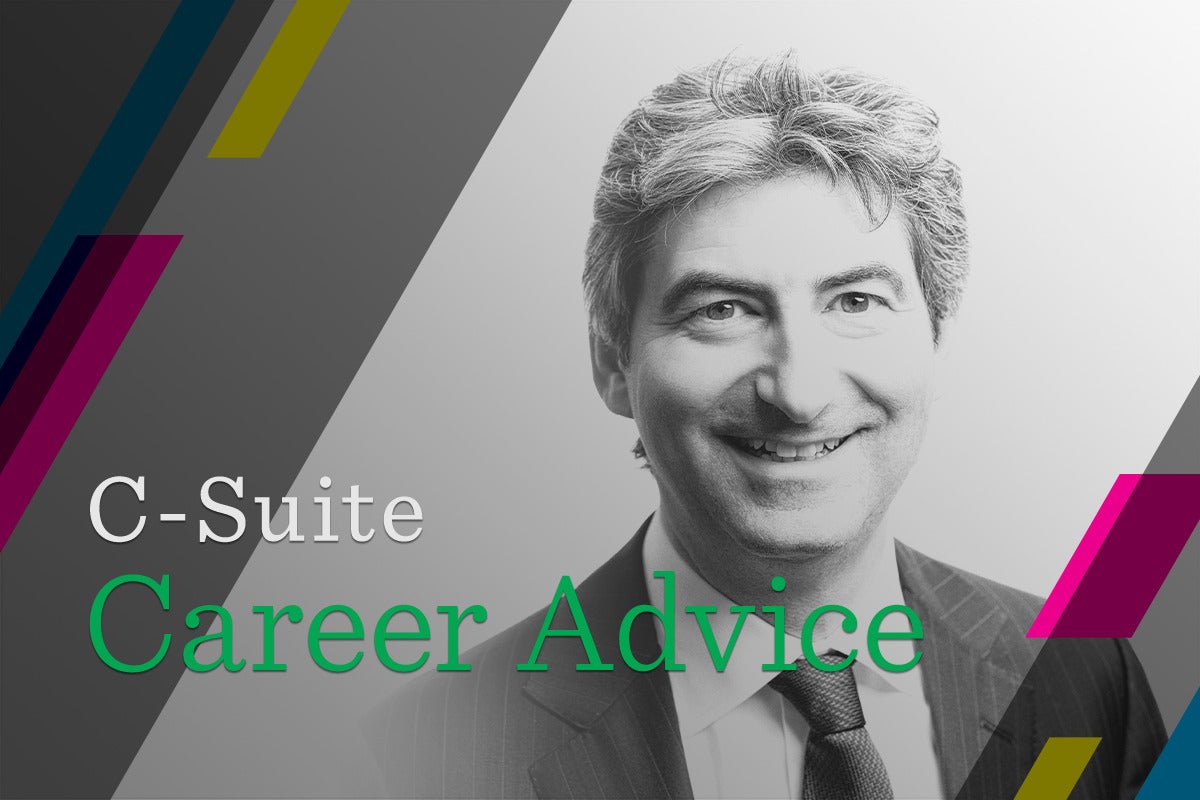 Last name: Jerome Lecat
Society: Ladder
Job title: CEO
Site: San Francisco, California
Jérôme Lecat is a serial entrepreneur and business angel with 20 years of experience in the creation of Internet infrastructures. As CEO of Scality, Lecat has spent the last decade building a multinational company into a leading provider of data management and storage software. Scality's technology is a source of human advancement, helping to power a variety of critical services including: the discovery of life-saving drugs through human genomics research, a greater choice of entertainment services with fast video streaming and 'access to the most compelling research with large-scale archives in top national libraries around the world.
What is the most valuable career advice you have ever received? Many books have been essential to my growth as a business leader; one of them has been my pole star for the past 20 years: Good to excellent, by Jim Collins. The most valuable advice I have received is from my manager, right after I sold my first business. She told me to take a coach, stating that eventually I would become the limit to the growth of the organization. Since then, I have had a business coach almost continuously, and the years I haven't had have not been my best years!
What's the worst business advice you've ever received? I almost failed in a business because of what is called "advice" from a "well-meaning" person. I was told that I would not be able to manage a key aspect of the business and that I should hire someone to do it. I did, which was the right thing to do. But assuming I was incapable myself, I did not manage or control the person adequately.
Trust yourself and have a coach to challenge your thinking is what I would recommend to any CEO today.
What advice would you give to someone starting their career in IT / Tech? You are entering a fascinating realm that is reshaping all aspects of human life. This is amazing. This world is changing very quickly, but human psychology is actually moving quite slowly, at the rate of generations. Staying aware and not succumbing to fads would be my recommendation.
Have you always wanted to work in IT / Tech? I received my first computer, actually a TI57 programmable calculator, as a gift for my 13th birthday. It was amazing what you could do with 49 programming steps. Most of today's readers probably can't even identify themselves. 49 steps? Yes, 49 instructions is the longest program you can write. And you could do a lot of things! A few months later, I learned BASIC and assembly language on a TRS80. I was addicted. I have been in IT since!
What was your first job in IT / Technology? I was a data scientist before the word existed, developing an automatic title selection model in the late 1980s. I've always been fascinated by the power of the human brain, let alone the fact that we can program a system to exhibit sophisticated human behavior. My first AI was a very simple TicTacToe when I was 14. I remember my own astonishment when the computer made a move I hadn't programmed and beat me. Tic Tac Toe is a very simple game with finite solutions.
I then studied Cognitive Sciences, a multidisciplinary approach to the notion of intelligence. It was extraordinary. In 1994, I was in the United States to deliver a program that I had developed and saw the rise of the commercial Internet. I saw that this would revolutionize communications and potentially break down borders. I returned to France, my country of origin, to launch one of the very first Internet service providers. Since then, I have been building the infrastructures that are the basis of our digital daily life.
What are the common misconceptions about working in IT / Tech? The biggest misconception is that it's not about people! Particularly as a CEO, my job is mainly to communicate with people.
What advice would you give to someone who is aiming for a C-level position? My current advice is to stay calm and focused during seizures. The world is upside down right now. As business leaders, it's more important than ever that we stay focused. When you're at the head of a business and the world is falling apart around you, it's extremely difficult to ignore the noise and make sense of the advice that's bombarding you. But the truth is, you have to.
When the pressure is on, it is essential that you voluntarily detach yourself and spend time in solitude. Take the time and ask yourself the tough questions: Does your business still have meaning to the world? Is what you created still viable? If so, don't give up. Find a way forward. There is always a way, even if you have to forge it.
What are your professional ambitions and have you already achieved them? At one point in my career, I had achieved my ambitions. I took a year off to do whatever I wanted to do. I was curious as to what desire would come next. And I went back to business, again to starting another business. A bigger one, with more impact. My dad is 96 years old and still works everyday, I think I follow in his footsteps.
Do you have a good work-life balance in your current role? "Work hard, play hard, eat well and wow the customer. That's the phrase that appears on our company's branded coffee mugs and it's a mantra I take seriously. Eating well doesn't have to be taken literally – it really means enjoying life.
Since the beginning of the company, I have always attached great importance to a balanced life. For me, the best strategy to promote the importance of this idea is to lead by example. If I don't model healthy, sustainable behaviors, I make it difficult for others to do so. This includes taking a vacation and making it visible and acceptable.
We've learned that the culprit for employee concerns is usually not what we think of as an "unhealthy lifestyle" – it's the all-too-familiar realities of life and family that often stand in the way, like lack of life. sleep, concerns and providing unpaid care to family members or loved ones.
While we can't resolve all of these concerns, we believe the most important step we can take is to encourage a healthy work / life balance. Without a physical separation between work and the rest of their lives, the real danger for our employees is that they will not stop working, thus increasing the risk of costly and health-damaging burnout. In this ever-active context, teams need to know that they can – and must – disengage for their physical and mental health.
What, if anything, would you change about the path your career path has taken? I would like someone to tell me to trust my hunches. I had to figure it out for myself and it took a long time. Hunches are not irrational thinking, I'm not suggesting taking the first idea that comes to mind, but rather listening to the irrational insight that complements deep, rational thinking.
Which would you recommend: a coding bootcamp or a computer science degree? Both. You don't know how to code from a computer science degree, but you don't understand what you are coding and its impact without a little theory. Coding is actually a small part of the job. Understanding the impact of what you are creating and making sure the quality is there is the hard part.
How important are specific certifications? At Scality, we don't care about certification. We care about the learning process. We are looking for people who are always eager to learn, who are always ready to question themselves, including to question themselves.
What three skills or aptitudes are you looking for in potential candidates? Trust, listening and empathy. We all know what we need to do, the hardest part is the discipline required to do each part of it. Building trust takes time and courage. Listening and empathy requires shifting attention from ourselves to another human, which is easier to do once we feel whole and cared for by others.
The future of business requires a change in mindset. In school, I learned that every employee is replaceable and that the organization should never change to suit the individual. This approach couldn't be further from my own personal philosophy.
I believe that each individual is completely and wonderfully unique. At Scality, we welcome and honor the uniqueness of each person. We want our employees to feel comfortable revealing themselves and functioning like themselves. When someone joins the team, that person has skills – some that you hired them for and others that you have no idea even exist. By cultivating an environment where people feel free to share the many dimensions of themselves, you can unearth these hidden gems. The business can and should adapt to take advantage of each individual's gemstones.
What would put you off a candidate? Cognitive dissonance: if how I feel for the candidate is different from what the candidate tells me.
What are the most common mistakes candidates make during an interview? How to avoid these mistakes? Sometimes sell yourself too much. Be authentic. If you don't get the job and still be genuine, this wasn't the right job for you.
Do you think it's better to have technical or business skills – or a mix of the two? It does not matter. What matters for a C-suite role is mastering the leadership skills, those described in Good in GreaJim Collins t's are a good start.