Big hit for Bhopal cybercrime branch: Salem boy detained for sending threats to schools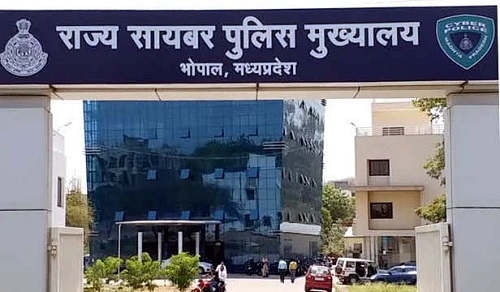 Big hit for Bhopal cybercrime branch: Salem boy detained for sending threats to schools
Staff reporter
A 17-year-old resident of Salem town in Coimbatore (TN) was arrested by Bhopal Cyber ​​Crime staff for threatening to blow up 11 schools in the town. This 12th grade student created a bot computer program using the Python language and sold it to a stranger for $200 via the Internet media Telegram. The unidentified person generated several fraudulent emails using this computer program which were sent to the IP addresses of different schools in Bangalore and Coimbatore on April 8. After harassing police in Bangalore and Coimbatore for a month, the same unidentified accused sent the same emails on May 13, using the same IP address, to a school in Bhopal giving bomb threats. The accused had used four types of Internet Protocol addresses to send threatening emails. One of these protocols belonged to the last category of version six, which even the cyber police in Bangalore could not follow. With the help of Gmail, Bhopal Cyber ​​Police using this facility extracted the information from the latest version of IP Six. After getting information from Gmail, a Cyber ​​Police team from Bhopal left for Salem district in Tamil Nadu. After investigation here, the police arrested the 17-year-old accused.
Sold ten or more robot computer programs
According to Cyber ​​Crime Police, this teenager with a normal family background told the police that he developed the software through bot computer programming (automatic program acting like a robot).
He has so far created and sold 10 such programs through the Telegram Internet medium.
Recently, a bot program to generate fraudulent emails was sold to a person for 200 USD.
The police issued a notice against the accused minor by registering a case under Section 504 at Bhopal Cyber ​​Police Station.
Cyberterrorism case registered in Bangalore
Bengaluru Police had been conducting a search operation for the 17-year-old accused for 41 days. On April 8, there was chaos in Bangalore and Coimbatore due to fraudulent emails generated using its bot program.
Bengaluru Police had registered a case against the minor charged under Sections 16-F, Computers Act and Cyber ​​Terrorism.
Bhopal Cyber ​​Police and Bangalore Police have jointly opened an investigation against the internet media Telegram operated by a Russian company. The company's servers are located in many cities of the United States and are operated from Russia. By creating an account on the Telegram platform, it collects information about the accused who purchased the bot program for $200.