An investment in the nurturing community on our campuses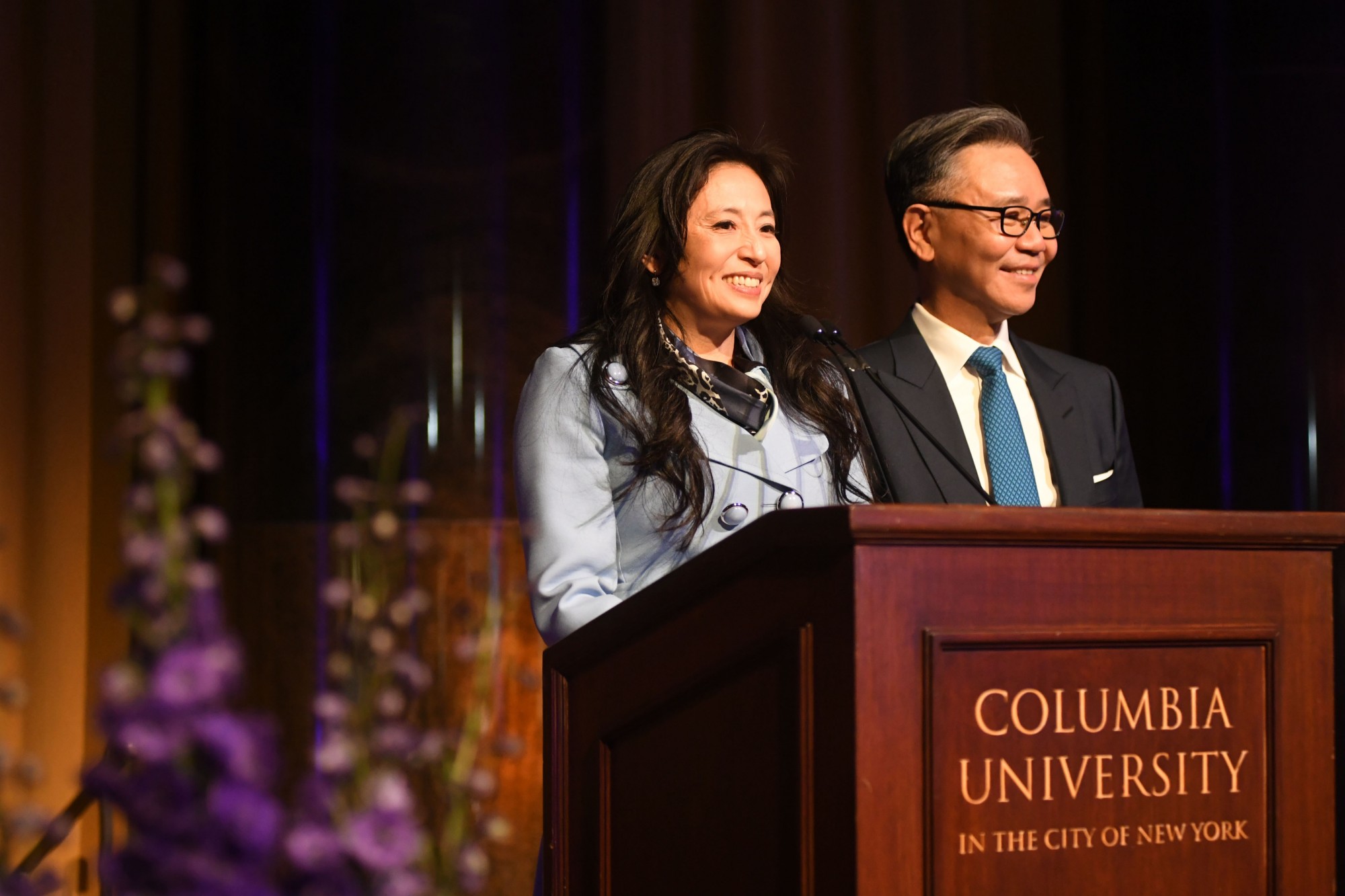 Their donation will fund the design, renovation and ongoing maintenance of three on-campus spaces dedicated to undergraduate students. Two of these spaces, located in John Jay Hall and Wallach Hall, will be student lounges capable of hosting student group events as well as informal get-togethers, with the Wallach Hall space focusing on esports activities. The Wang Odeon, to be located in Lerner Hall, will focus on the arts, hosting an after-hours cafe, musical, dance and artist performances, and arts-related programs and activities .
"The well-being of our students is a top priority, and Shirley and Walter Wang's gift will enhance the spaces our students use every day and provide modern spaces to socialize, relax, and create," said James J. Valentini, Dean. of Columbia College and Vice President for Undergraduate Education.
"As Columbia parents, it was important to us to encourage student bonding, especially after all the disruption caused by the pandemic," said Shirley Wang. "Walter and I want our children and their classmates – and future generations of Columbia undergraduates – to have the opportunity to come together and participate in a vibrant community."